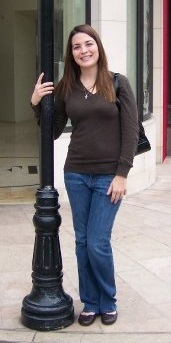 Cake Bites began as a Mother's Day gift in 2010. Owner Deanne May had witnessed the popularity of cake balls firsthand, and wanted to give them as a gift to her mother and mother-in-law. Searching bakeries in the Dallas area, Deanne was dissatisfied with the options and affordability on the market. Convinced she could make deliciously decadent cake balls at a reasonable price, Deanne experimented in her home kitchen. Once satisfied, she named her creations Cake Bites, placed them in decorative boxes, affixed a homemade label and sent them off to their recipients. The response was immediate; everyone wanted to know where they came from and where they could purchase them. Soon orders were pouring in from friends and family; as word spread, she saw the business potential. In August 2010, Cake Bites began delivering to the public.
Recruiting friends and family for assistance, Deanne ran Cake Bites from home, making the cake balls in a rented commercial kitchen. Attending craft shows in the Dallas area and advertising in local publications, the business grew rapidly. After a year and a half of continuous growth, Cake Bites opened its first storefront in June 2012. By 2014, Cake Bites was shipping nationwide and in 2015 the company partnered with Poparella's Gourmet Popcorn and Treats in Frisco.
At Cake Bites we recognize and appreciate the business of our loyal customers. We pride ourselves on offering delicious, hand-crafted cake balls, cake pops, and Cake Bite "Cakes" customized for weddings and other events. We accompany our products with the excellent customer service our clients deserve.