Tis the season for baby showers! (Actually… there really isn't a season for baby showers, is there?) Either way, there is ALWAYS a reason to incorporate Cake Bites as part of your shower! So many of our customers have come up with fun ways to use cake balls to celebrate a soon to be bundle of joy and we thought it would be fun to share some of our favorites with you here!
First off – Cake Bite Cakes! Our cakes feature cake balls attached to a fondant covered "dummy." Based on the number of your guests, we can build a cake as big as you need! And of course, the cake ball color and design are all both customizable to match your shower color scheme. Here's a fun Cake Bite Cake we did recently for an outdoors themed boy baby shower!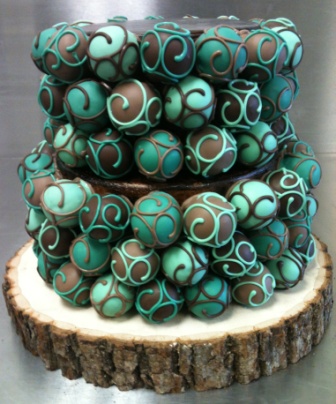 Next up – Gender Reveal! Ship a dozen cake balls to family and friends to announce whether it's a boy or girl. We can design the outside to reflect the gender or make your guests bite into our Cake Bites to find either pink or blue cake! (Contact us to order these cake balls - special order only!)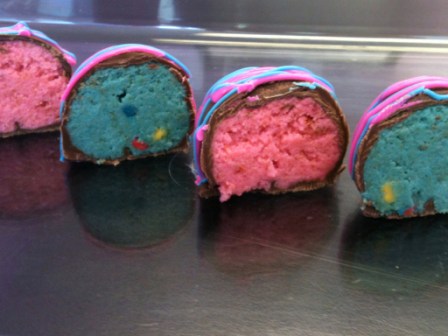 Also, always cute – Baby Shower favors! Our cake balls make for the perfect favors for shower guests! Pictured below are two piece favors in lavender and pink for a sweet girl's baby shower!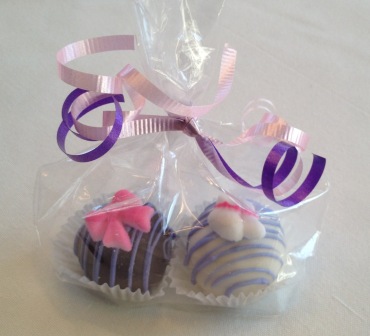 Last but not least – missing the shower? Say congrats with a dozen of our Baby Shower Collection Cake Bites!