Looking for a beautiful centerpiece for your event? Our Cake Bite "Cakes" create unique, elegant centerpieces that will leave your guests talking.
A trendy take on traditional cakes, never again will you have to deal with messy cake cutting and your guests won't have to juggle cumbersome forks, knives, and plates. Even better, you don't have to settle on just one flavor. With our cake ball cakes, you can mix and match any of our more than thirteen flavors to give your guests a multitude of delicious choices.
Our cakes are available in a variety of sizes and can serve anywhere from 15 to 215 or more. When you order a Cake Bite "Cake," we'll work closely with you to match your theme and color scheme. We can bring virtually any vision to life and create a cake ball cake that will complement your event beautifully.
Some of our most popular designs are our ombre cakes and our swirl cakes. Ombre refers to the gradual fading of colors - either in one color scheme (like the pink cake ball birthday cake pictured) or from one color to another (like the purple cake ball wedding cake pictured). Ombre cakes are both fun and elegant and are a trendy way to incorporate color into your event.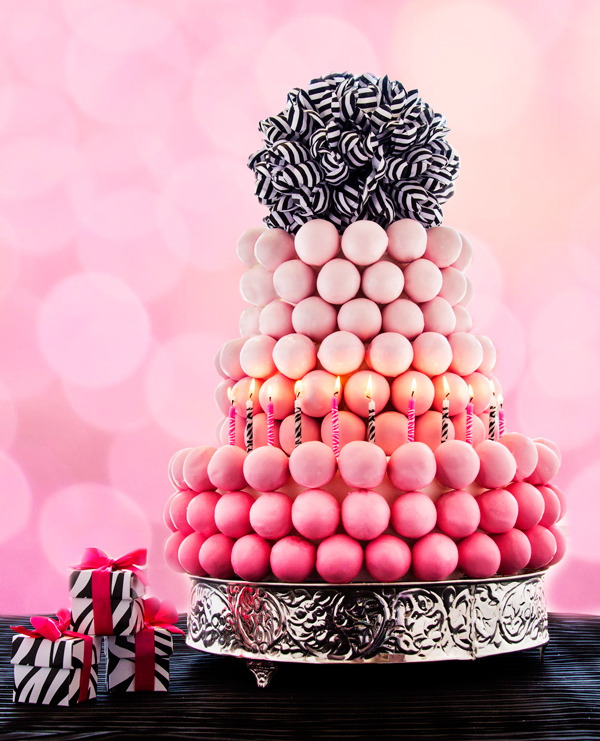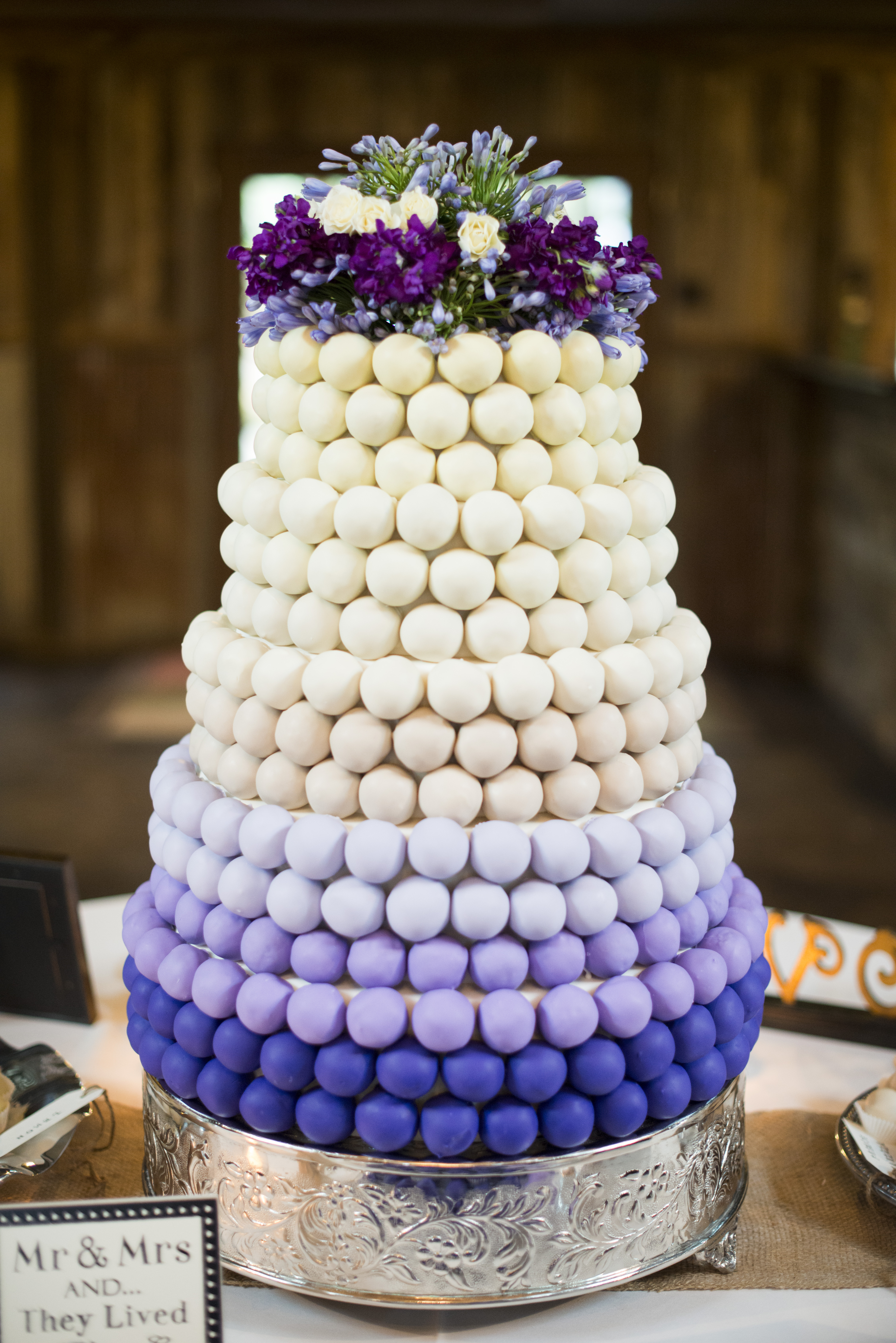 Our swirl cake ball cakes (pictured below) are hand-piped to create a sophisticated design in the colors and patterns of your choice. Perfect for black tie events and weddings, our swirl cake ball cakes are definitely show-stoppers!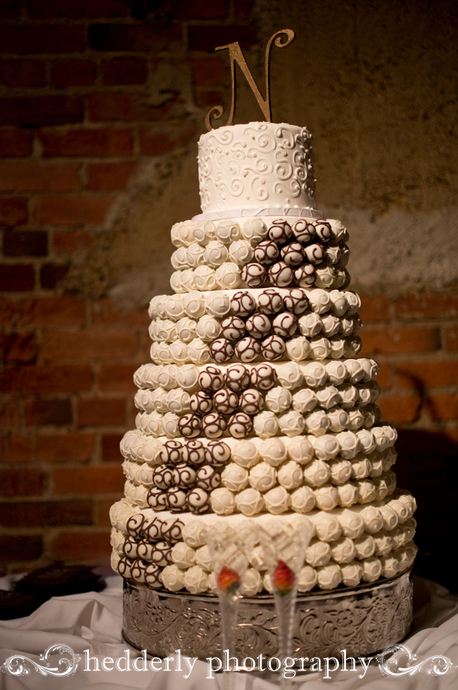 Whether you're planning a wedding, birthday party, baby or bridal shower, or corporate event, every gathering is more fun with our Cake Bite "Cakes!" Contact us if you are planning a large event or click here if you want to browse our pre-designed 1-tier cake ball cake selection.