Struggling with figuring out what to give your favorite graduate to celebrate their accomplishments? How about something delicious and personalized to compliment all the "pomp and circumstance?" Send your graduate a dozen (or two!) of our graduation cake bites! Mix and match flavors to match their taste and we'll decorate the cake balls with the their school colors!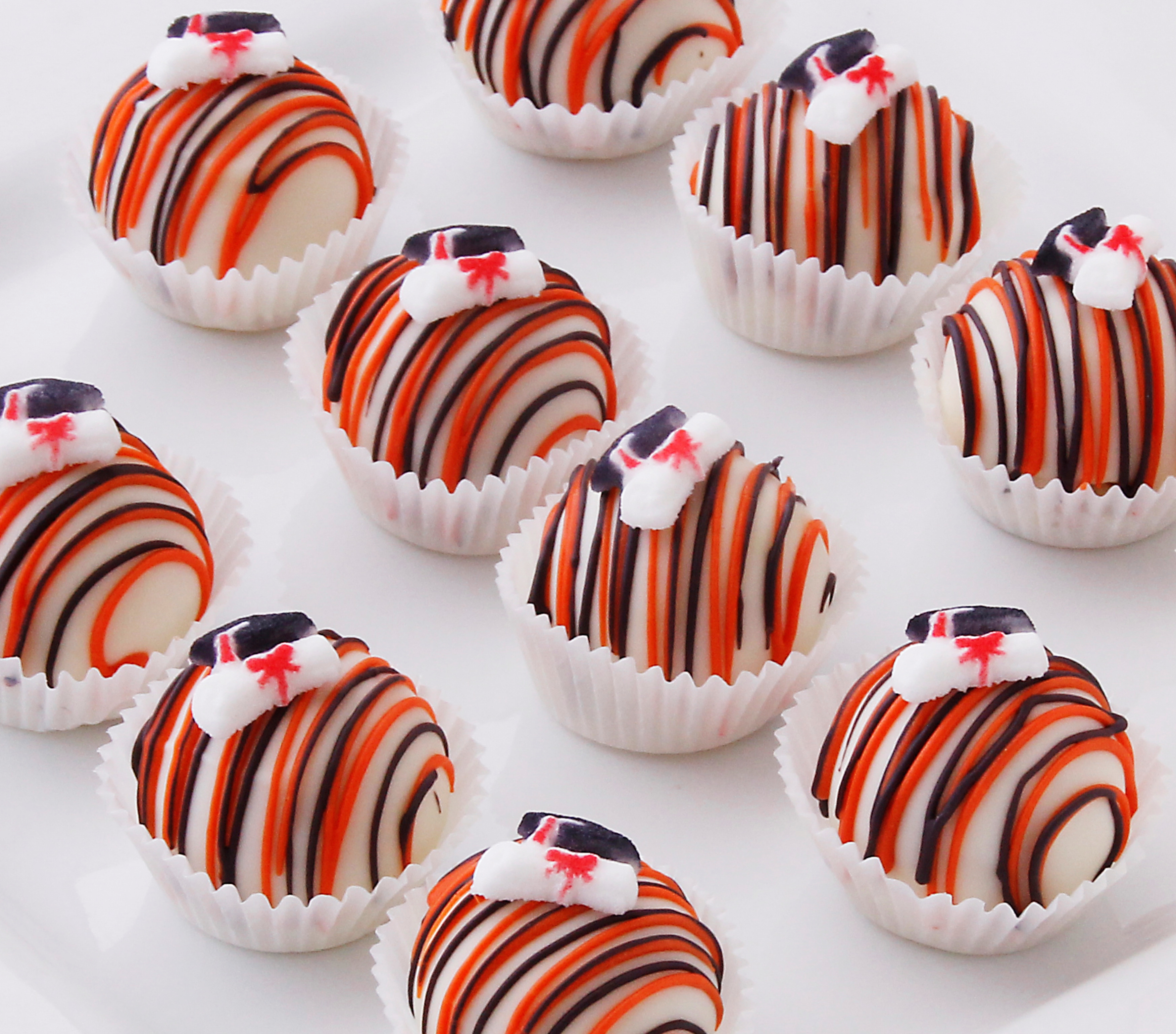 Graduation cake balls, with custom colors orange and black
Or if you'd like, we can add an edible logo to the cake balls to celebrate their (now) alma mater!! We just recently added the logo cake balls to our menu, and they are quickly turning into crowd favorite!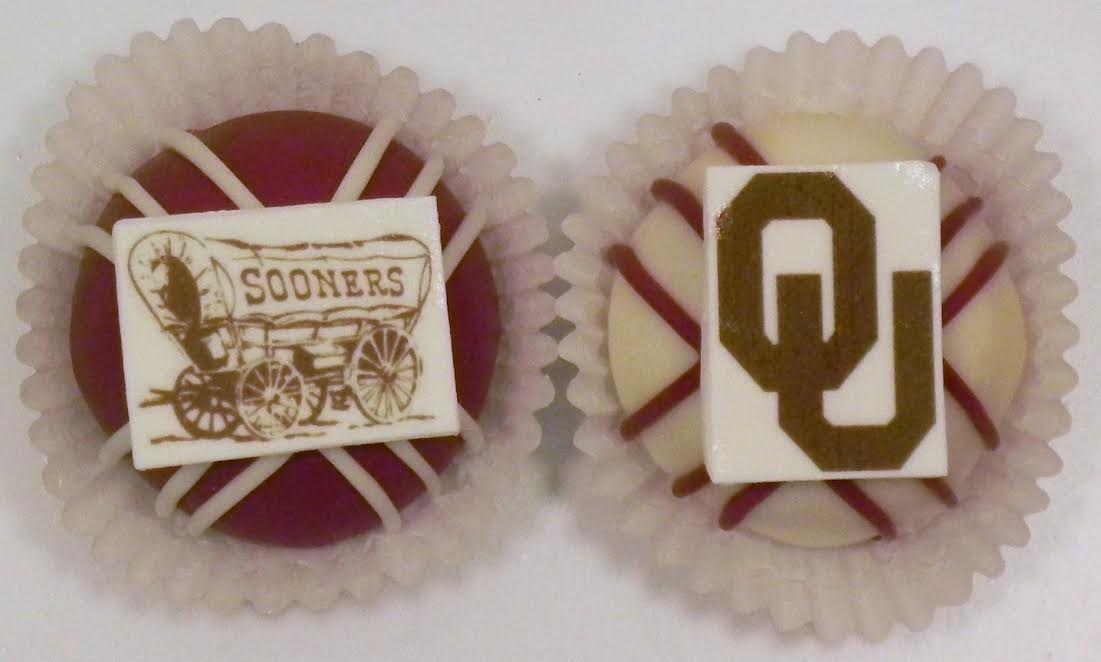 Edible logo cake balls
Or, get a little sassy, and celebrate with something fun like our cocktail cake balls! =)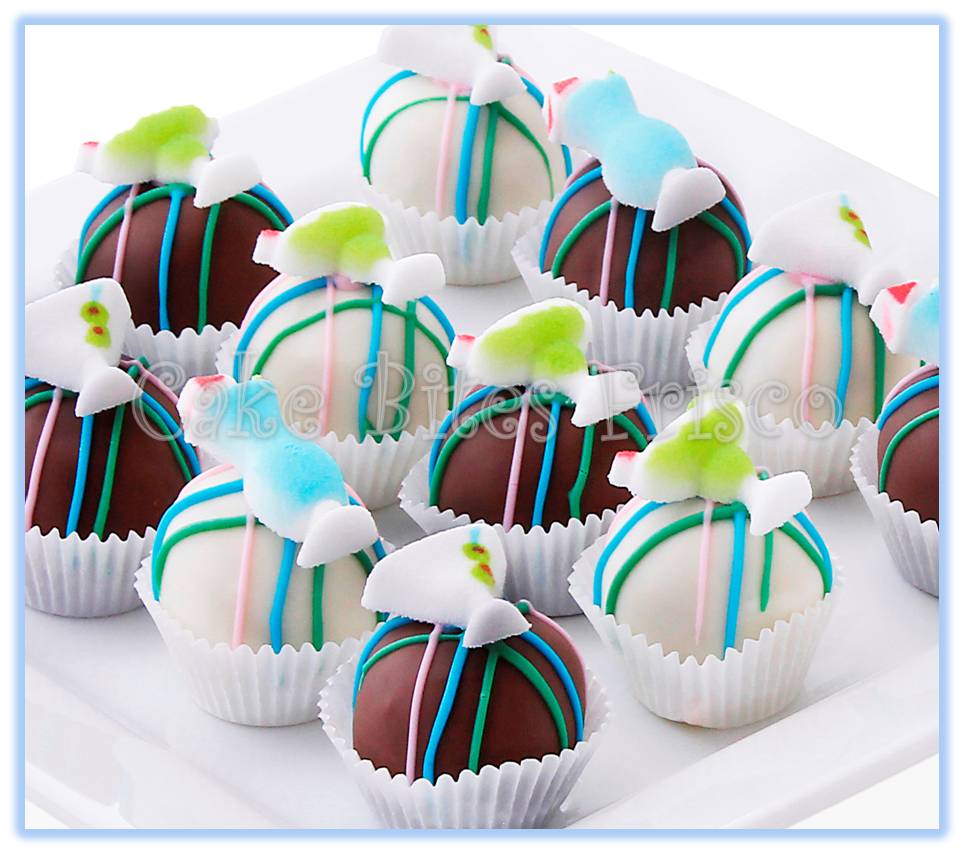 Cocktail cake bites
We offer a few gift wrap options as well – if you are shipping the cake bites, make sure to select the gift wrap option and select from one of six ribbon colors! For local customers, we have one additional option - we can package your cake balls in an elegant gift box adding just another special touch!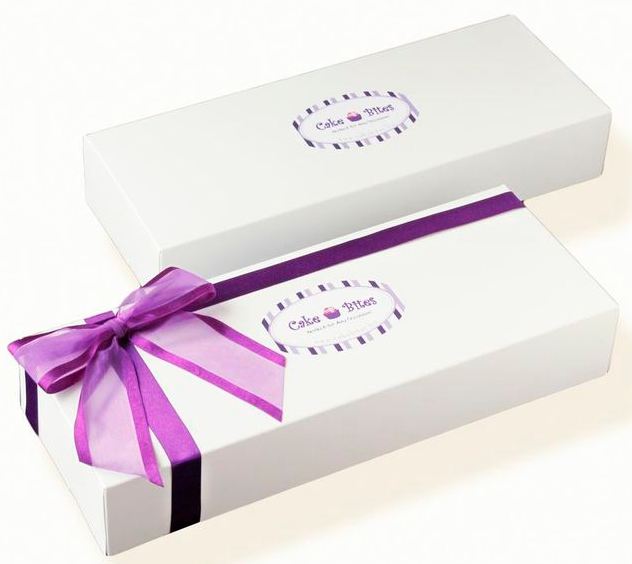 Add a ribbon to your gift for an extra special touch
Place an order today! Remember, we ship nationwide! We've sent our cake balls from coast to coast - Washington, Oregon, California, Nebraska, Oklahoma, Tennessee, North Carolina, New York, New Jersey and more!! It's such a pleasure to be able to share our hand-crafted cake balls with customers throughout the USA!