Are you looking for the perfect treat for your Fourth of July barbecue? Look no further! Cake balls and cake pops are the ideal Independence Day treat! No utensils required - our festive cake balls and cake pops are easy to eat and require no preparation or clean up.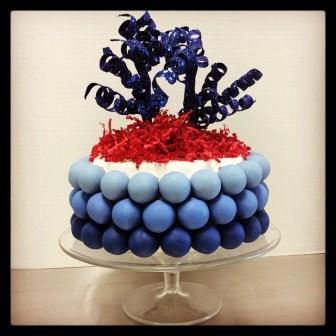 Your guests will love all our delicious flavors and our red, white, and blue decorations will complement your decor beautifully.
Order today at http://www.cakebites.biz/specialty-collections/holidays/fourth-of-july/fourth-of-july-collection/.