We're making lots of our golf ball cake balls here at Cake Bites! These have been incredibly popular in lieu of a groom's cake and for birthday parties.
Have a golfer in your life? Our golf ball cake balls make the perfect gift! They're so realistic you almost can't tell the difference!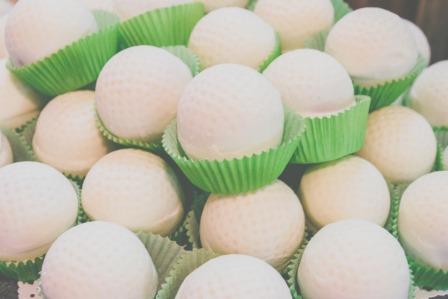 Order our golf ball cake balls at this link http://www.cakebites.biz/cake-bites/holidays/fathers-day/golf-ball-cake-bites/.