A lovely lady who is 70 years young requested this shimmery peach ombre cake ball cake to help celebrate her birthday.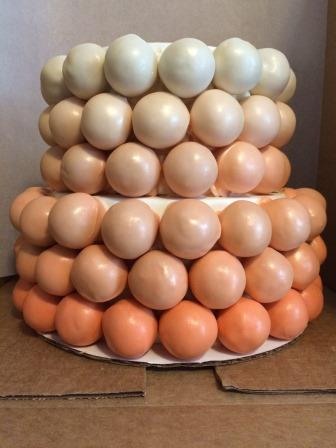 Our cake ball cakes are perfect for small get-togethers or large events. Easy to cut and serve, our cake ball cakes are available in any of our flavors (see all of our flavors at http://www.cakebites.biz/menu/).
Want to serve a cake ball cake at your next event? Contact us at info@cakebites.biz to discuss options!